Tennis is a sport that allows for artistic expression. Throughout the years, tennis players have represented virtuosos, with some of their games achieving legendary status. From Martina Navratilova's athleticism to Steffi Graf's grace and John McEnroe's volley, players who diverge from pre-set techniques have shown that tennis can be more than just a science. Ons Jabeur is one such player who joins the long list of trendsetters.
Jabeur is friendly, charming, and always wears a big smile. She is ranked number 4 in the world and recently won the Charleston Open by beating Belinda Bencic, earning her second clay title and fourth overall title. Jabeur, who struggled with a knee injury since the Charleston Open, made a successful comeback.
Ingenious Techniques
With her breathtaking drop shots, ingenious slices, and trick shots, including the front-facing tweener, Jabeur's tennis is comparable to religious experience for onlookers. Jabeur has quickly established herself as one of the most creative tennis players and her stock largely lies on outstanding performances in the 2022 season. She played in the finals at Charleston, won at Madrid, and was a runner-up in Rome. Her finesse and creativity is part of her all-court game.
Moulding her game to clay: Jabeur's drop shots and variations proved very effective on Charleston's green-grey clay, helping secure her first title this year. She will hope they are just as successful on Roland-Garros' red dirt when the clay-court Major begins next month. Photo credit: Getty Images
Despite being diminutively built compared to her peers, Jabeur has a silken all-court game. Her shots are intelligent, with varying trajectories and angles. Jabeur's tennis is cerebral and witty, which was her trademark when she won the junior French Open singles title in 2011. Jabeur has always wanted to play creatively, even though it took her six years to break into the WTA top-100.
Comfortable on Dirt
Jabeur's game is versatile, and she uses the slice to great effect on grass. However, her drop shots and other shots have been highly effective on clay. Since the beginning of the 2020 season, Jabeur has won 38 matches on clay, the most by any player on the tour. Jabeur loves clay and has expressed excitement about playing on it. She is focused on winning a Grand Slam this year and has a shot at achieving it.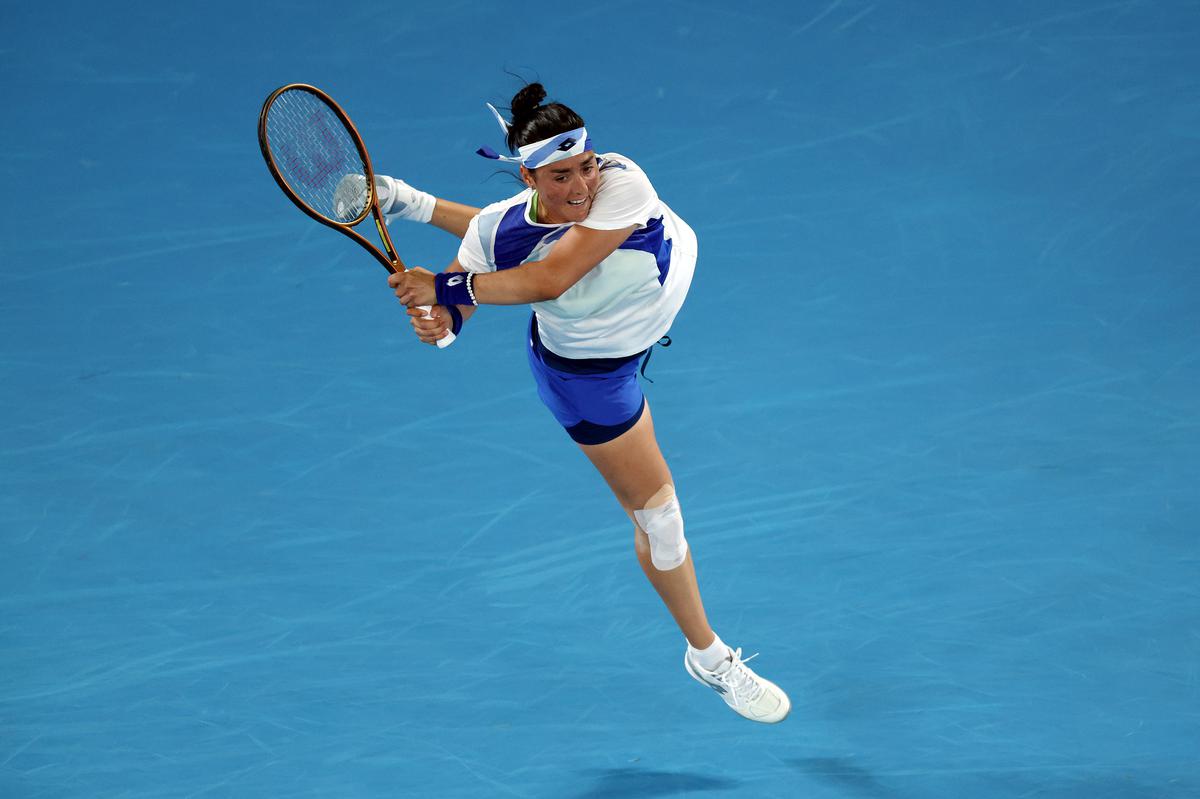 A woman for all surfaces: Jabeur's quality on clay and her natural feel for grass are eye-catching, but the Tunisian is also a contender on synthetic courts. Photo credit: Getty Images
Jabeur's journey into tennis is a trailblazing one. Football is the main sport in North Africa, with tennis being a sport that lags behind. Because of her influence, newspapers report that Tunisian kids practice their forehand after watching her play. In February of this year, Jordanian tennis player Abdullah Shelbayh became the youngest Arab in history to reach the final of an ATP Challenger event. Jabeur and Shelbayh were both coached by Rafik Bouchlaka in their formative years. According to Shelbayh, Bouchlaka inspired him with Ons's work ethic.
A Force for Advancement
Tennis has been a vital force for advancement, paying men and women equally in Grand Slam tournaments. Jabeur hopes for equal pay in every tennis event. Her higher "mission" is to inspire women and elevate the game. Jabeur is part of a WTA Tour that has settled down with a dominant force in Swiatek and a new pecking order. Jabeur remains focused on the on-court job and is now aiming to maintain a great level of play to dominate the WTA tour.