1. Conor McGregor: $25,104,000
The UFC's golden boy appears at the top of the list of the fighters who've made the most money in UFC. Apart from the 33-year-old's disclosed $20 million salary, McGregor is entitled to a handsome cut from PPV percentages.
The Irish fighter also earns a good amount from his sponsors, including Reebok, Burger King, and Beats by Dre. McGregor's current UFC earnings amount to $25,104,000.
2. Khabib Nurmagomedov: $14,770,000
The Russian superstar ranks among the top earners, which most UFC fans understand. As one of the best UFC fighters, Khabib Nurmagomedov has a series of great victories with a record of 29-0-0 in his MMA career.
Almost 92.2% of the 33-year-old's career salaries came from his three last fights, starting with the bout he had against Conor McGregor at UFC 229. Nurmagomedov's current salary stands at $14,770,000.
3. Andrei Arlovski: $10,631,000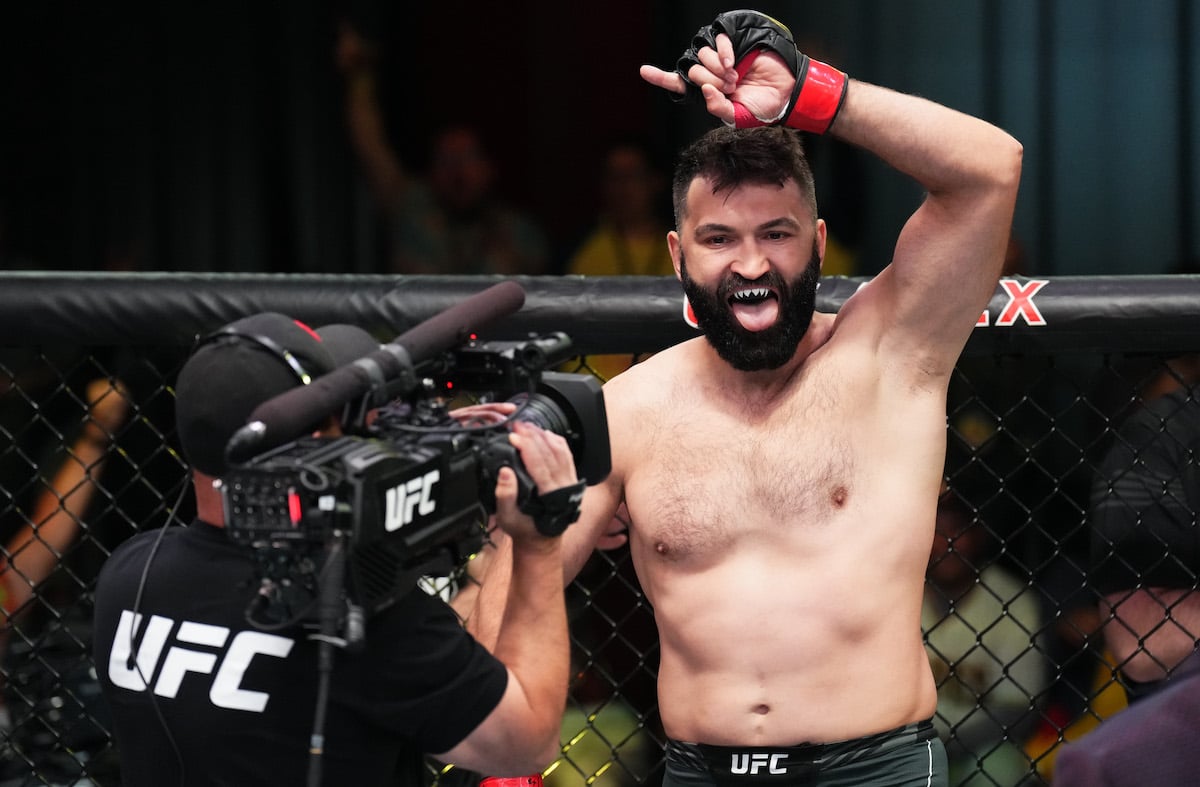 Younger MMA enthusiasts who never watched Andrei Arlovski in his prime may find it surprising that he shows up on the top-10 highest-paid UFC fighters list. A good percentage of his earnings came from a few bouts between his UFC gigs.
A notable paycheck: the $1.5 million the Belarusian heavyweight earned in his 2009 match against Fedor Emelianenko under Affliction. Arlovski's over-$10-million salary wasn't a target hit overnight. But the 43-year-old has earned $300,000 for each of his last 10 bouts with total earnings of $10,631,000.
4. Alistair Overeem: $10,204,500
If all of Alistair Overeem's earnings from every bout were considered, then his over $10 million salary would effortlessly double. But, this is still a level to uphold, given that achieving a $10 million salary in the UFC organization — without PPV numbers — isn't a child's play.
Overeem's high earnings are often attributed to the 42-year-old's lucrative signing with the UFC from 2016 to 2018, with a current UFC salary of $10,204,500.
5. Anderson Silva: $8,732,000
Anderson Silva's UFC career was among the most entertaining and unbeatable encounters. But the top Muay Thai fighter only started making money off his talent after losing his belt. The Brazilian's fight against Chris Weidman gave him $600,000 for showing up, and he continuously earned this amount until his retirement.
UFC 208 changed Silva's career for the good, as he earned his $600,000 plus an additional $820,000 for defeating Derek Brunson. The 47-year-old also got a $20,000 Reebok sponsorship and an extra $200,000 for winning the fight. Silva's total UFC earnings — excluding undisclosed PPV earnings and bonuses — add up to $8,732,000.
6. Michael Bisping: $7,135,000
Michael Bisping's $7.1 million earnings are the fruits of his determination and consistency. He earned an almost similar salary for each fight from 2009-16, when he became a champion.
Bisping received huge earnings when he first defended his title against Dan Henderson and when he lost it in a bout against St-Pierre. All of these matches gave him approximately $500,00, minus the PPV cuts.
Bisping started receiving money from his Reebok sponsorship at UFC 189. His total earnings (minus locker room bonuses and PPV shares) amount to $7,135,000.
7. Junior dos Santos: $7,110,000
Junior dos Santos was a high-wage earner in the UFC thanks to the Brazilian's noxious striking prowess and fantastic attitude. The heavyweight champion's total earnings from PPV fights could further push his $7.1 million salary upward with other MMA organizations.
One of the fights that earned Junior dos Santos the most money was his 2017 rematch against Stipe Miocic. This single bout earned the now-38-year-old around $800,000. In total, Junior dos Santos's earnings amount to $7,110,000.
8. George St-Pierre: $7,037,000
Since he entered the octagon in 2002, George St-Pierre has been among the best MMA athletes. However, he never received high PPV cuts, considering that most of his bouts covered distance. In 2017, St-Pierre's fight against Michael Bisping turned around his career.
The Canadian's total earnings minus PPV cuts and other undisclosed bonuses are $7,037,000. This amount includes the $2.6 million St-Pierre received from his fight with Bisping, almost four years after retiring initially in 2013. An official, final retirement took place in 2019, but St-Pierre is clearly still rice.
9. Jon Jones: $7,230,000
Jon Jones is among the youngest UFC champions after winning the Light Heavyweight Championship in a fight against Dominick Reyes in 2020. His February 9, 2022, event at Toyota Center earned Jones up to $500,000, excluding his bonus check and $40,000 salary.
The nearly unbeaten American superstar has since earned up to $7,230,000 in his career — and this excludes PPV and locker room bonuses.
10. Donald Cerrone: $7,025,800
Donald "Cowboy" Cerrone has never been a champion. However, the 39-year-old's consistency and effort in the UFC have landed him among the top earners in his category. Cerrone has one of the highest fight records in the UFC at 36-16-0.
While his total salary is $7,025,800, the athlete has received a good chunk from his PPV and undisclosed bonuses.