1. Ali Nuhu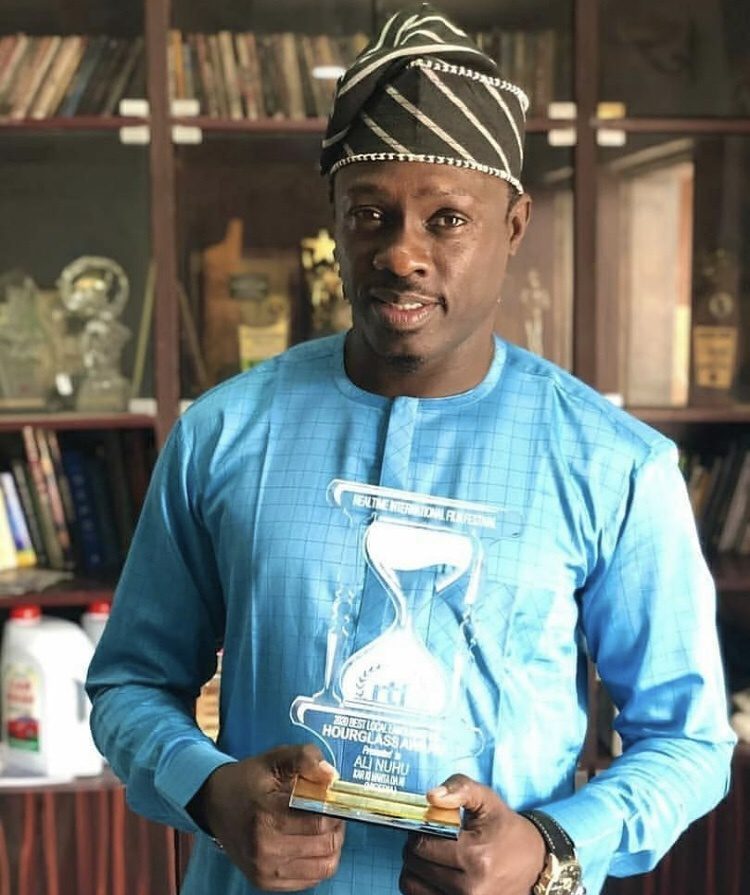 The first person on our list is the talented Ali Nuhu. He is well known for his excellent performance in well over 100 movies in both Hausa and English Language. He was born on the 15th of March, 1974, and he's also a movie director.
Also, he is well known as the King of Kannywood or Sarki. The talented actor has done so well for himself and he is also responsible for bringing the Northern part of movie-making together with the Southern part. He was born in Maiduguri, Borno state but his father comes from Gombe state and his mother comes from Borno. He grew up in Kano State, where he obtained his primary and secondary school education. He later obtained a bachelor's degree in Geography from the University of Kano.
Aside from acting and making movies, Ali Nuhu is also a businessman and the owner of a mansion and hotel in Bauchi State. So, you can see that Ali Nuhu is a man that's doing well for himself. He has an estimated net worth of 850,000 US dollars.
2. Adam Zango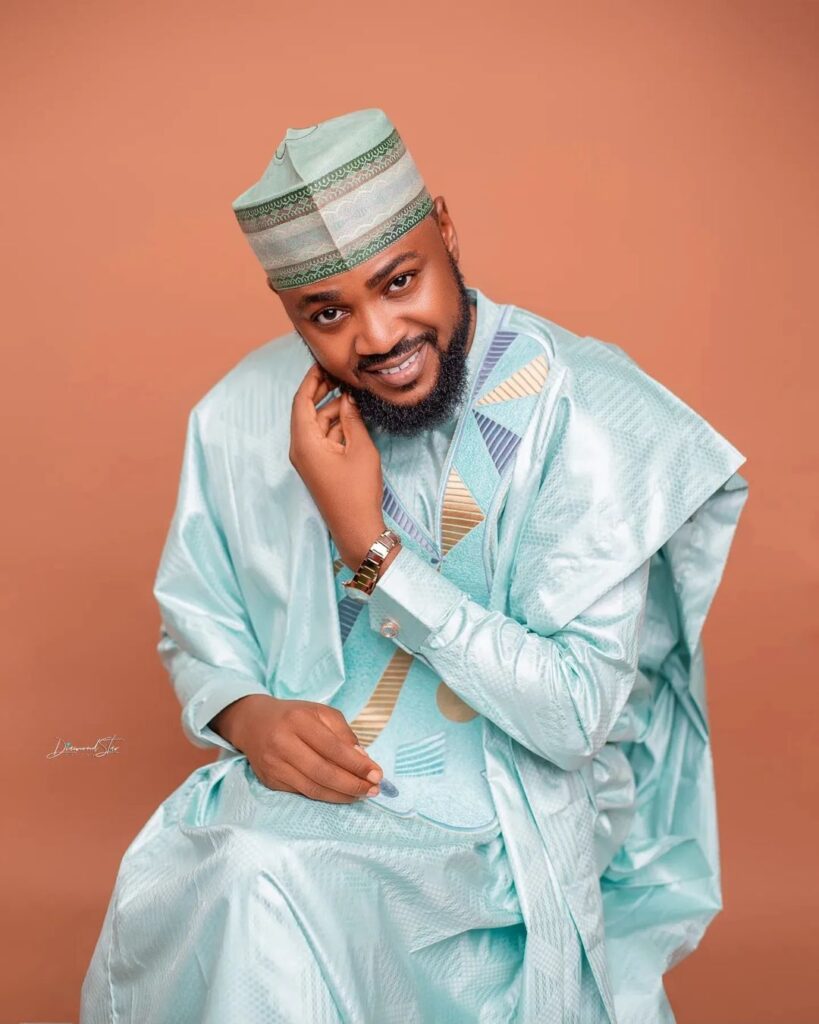 Adam Zango is also a northern actor who hails from Kaduna state and is a son from the family of Mallam Abdullahi and Hajiya Yelwa Abdullahi. Adam Zango just like Ali Nuhu is also well known for his versatility in acting in any role given to him. He was born in 1985 and has acquired both primary and secondary school education.
Although Adam Zango did not graduate from any university, he believes in the ideology that, education is far beyond just having a degree. "If an individual can make and contribute positive things to himself and the people he lives with; learn from them and give back that knowledge he has in whatever capacity, I think that is real education. I have so much experience in life and I am well-educated in my capacity. It doesn't have to be a degree or Master's or whatever".
Adam Zango is an actor, scriptwriter, director, producer, dancer, and musician, this shows how versatile he is in what he does for a living. He has made an estimated net worth of 360,000 US dollars from doing what he loves.
3. Dauda Kahutu Rarara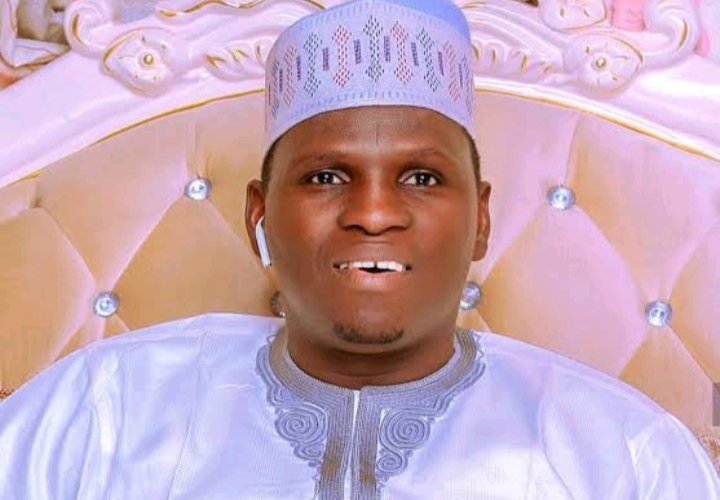 Dauda Kahutu Rarara is another rich Kannywood actor who has become rich through his involvement in politics with his songs for politicians. He was also the political singer for the Buhari campaign for president during his first attempt to become president.
Dauda Kahutu Rarara is also an actor who has appeared in various Kannywood movies but made most of his money from politics especially when he was appointed the National Director of Music for the Buhari 2019 Presidential Support Committee and he got the post through the Secretary to the Government of the Federation, OSGF. He has an estimated net worth of about 350,000 US dollars.
4. Nura M. Inuwa
Nura M. Inuwa is a very popular musician, but he appears on our list because he's also an actor and movie producer. He was born on the 18th of September, 1989, and raised in Kano state. He has appeared in various Kannywood movies and his songs have appeared in many Kannywood movies. He's a musician and actor that is doing very for himself.
He was the musician for the opposition side during the presidential campaign and election, that is, for Atiku Abubakar, former Vice president of Nigeria. The actual figure for Nura M. Inuwa's net worth is quite uncertain, but we know he is very wealthy because his first album brought him a total of 25 million Naira and he has a large number of followers across Niger state and Nigeria as a whole.
5. Halima State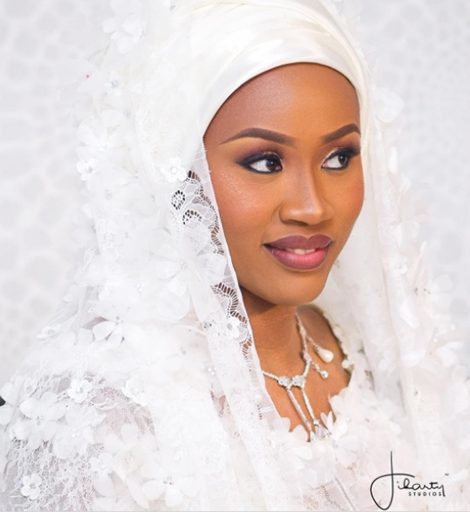 There's no way this gorgeous and talented lady will not make it to our list of richest Kannywood actors in Nigeria 2020 because she's really good at acting and highly regarded as one of the finest women in Kannywood. She was born on the 26th of November, 1988 and she made her debut appearance in Kannywood in 2012 in the movie Asalina (my origin).
She attended Maigari primary school, graduated from Yerwa government day secondary school, then obtained National Diploma in sharia and civil law. Halima Atete has built a name and fortune for herself and she's blessed with an estimated net worth of 300,000 US dollars.
6. Sani Danja
Sani Danja is an actor, director, producer, singer, and dancer. He was born on the 20th of April, 1973, then ventured into the Hausa movie industry in 1999. He appeared in his first movie, Danja(student), and since then, he has moved on to act and produce various movies like Manakisa, Kwarya tabi Kwarya, Jaheed, Nagari, Wasiyya, Harsashi, Gidauniya, Daham, Jarida, Matashiya, and others.
He finally made his debut appearance in Nollywood in 2012 in the movie "Daughter of the River". Sani Danja is a successful Kannywood star with an estimated net worth of 250,000 US dollars.
7. Sadik Sani Sadik
Sadik Sani Sadik is another Kannywood star. He is popular for his brilliant performance in the movie Blood and Henna, in 2012 and he won the 2015 Kannywood Awards in the Juror award category organized by MTN Nigeria and the city people's award in 2014 and 2017.
He was born on the 2nd of February, 1981 in Jos North, Nigeria. Sadik Sani Sadik has appeared in movies like Bana Bakwa, Artabu, Ummi Adnan, Sa'ar Mata, Adamsy, Abu Naka, Blood, Henna, Dan Marayan Zaki, Dare Daya, and many more. His success has brought him a lot of money but, we can't say how much exactly it is.
8. Nafisa Abdullahi
Nafisa Abdullahi is another popular woman in the Kannywood industry. She's a Nigerian actress, producer, director, professional photographer, and entrepreneur. She was born on the 23rd of January, 1992 and she can boast of numerous awards for her hard work and dedication, awards like Afro Hollywood Award(Best Actress) 2017, MTN award 2016 (Best Actress), AMMA Award 2015 (Best Actress).
She was born in Jos but obtained her secondary school education in Abuja before she went back to Jos to obtain a degree in theater arts from the University of Jos. She has a net worth of 200, 000 US dollars or even more.
9. Hadiza Gabon
Hadiza Gabon is also a popular actress in Kanny wood. She's also a filmmaker and she has appeared in movies like Daina Kuka, Farar Saka, FatakenKolo, Mukaddari, Sakayya, Umarnin Uwa, Ziyadat, and many more. Aside from acting, she's also the brand ambassador of NASCON, a subsidiary of the Dangote group. She's doing well for herself and is blessed with a net worth of thousands of dollars.
10. Aisha Aliyu Tsamiya
The person that ends our list for today is Aisha Aliyu Tsamiya. She's an actress in the kanny wood movie industry and is well known for her role in movies like Ranar Baiko, Hanyar Kano, Dakin Amarya.
She is an actress that is still surprised and thankful for her fame and a philanthropist too. She's well known for giving out clothes, food, and other kinds of gifts. Aisha Aliyu Tsamiya is an actress that has done well for herself and she's still doing more. She has a net worth of thousands of dollars.